"Hey, you know what I was thinking, there are just so many times I wish I had a USB and Knife it one."
"Really? Well, I've already got one."
"But how about the ability to open your garage door with your pocket knife?"
"Yep, got that too."
"Oh, and can I get a laser pointer as well?"
"No problem man."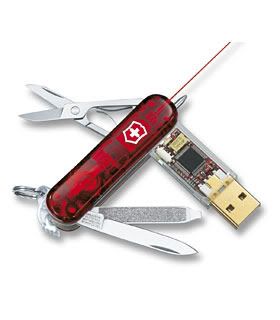 I can't find a pic of the one that has the transmitter to open your garage door, but there's info on it, I'm not making it up.
So what would YOU like to see on a Swiss Army knife?