It's a big thread, but I'm going to quote a few highlights. Out of 26 pages, that's about the only good stuff I got from it. Still pretty good read, when the guy who made the shots speaks out. This is after he was cleared.
Video of the act.
http://www.whiotv.com/video/28315602/index.html
Thread
http://ohioccwforums.org/viewtopic.php?f=6...02&start=30
Keep one in the pipe!
From the shooter
the gun was a glock model 36. carrying with one in the chamber probably saved my life because i was holding myself in the car with my left hand as they were trying to pull me out of the car no way i could have racked the slide.
If reference to the castle law he was asked if the shots were from inside the car.
yes the dayton police and the detectives showed me nothing but respect. shots were fired from the vehicle
i want to thank everyone for their support. i have been in contact with my lawyer throughout this whole thing he says im good not to let it bother me
I'm curious - do you remember hearing the shots as you fired them?
it sounds crazy but i actually dont remember my ears ringing at all. when i watch the video it all happens so fast but it seemed like an eternity the night of
Either the BG or a friend posted a pic of his abdomen on face book. I just seen it.
there are pics of the BG's wounds floating around on facebook. on bobbly blackburn jrs facebook. he was the other man attacking me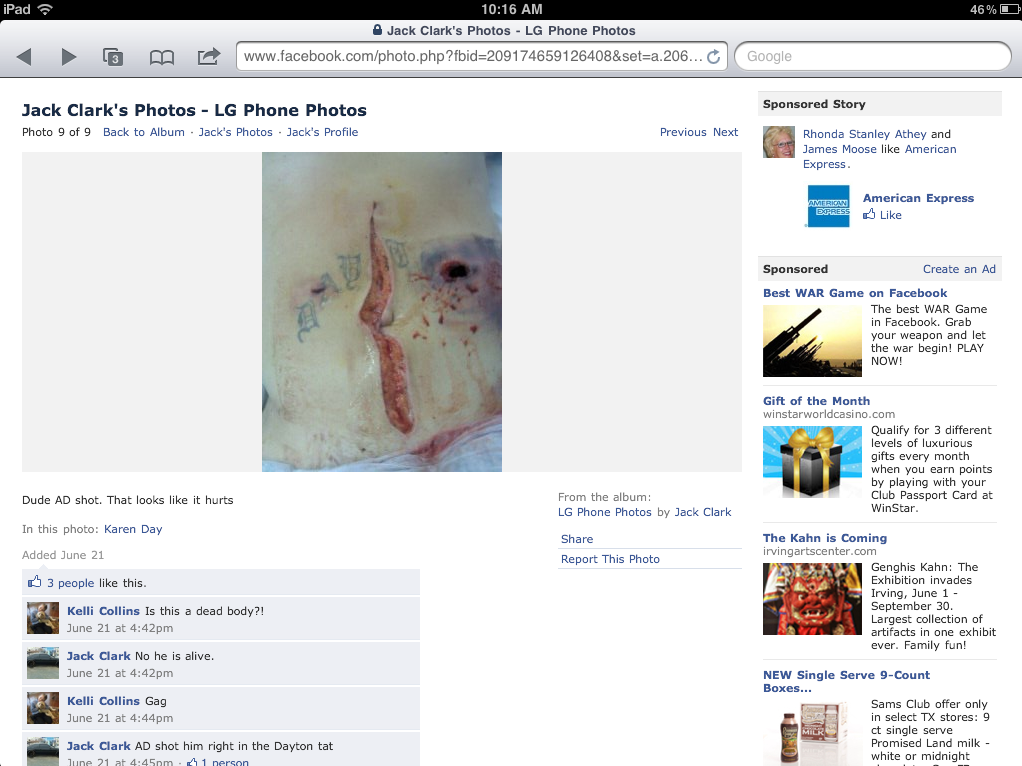 Guy who got shots brother.

Arrested a month ago for assault.
http://www.jailbase.com/en/arrested/oh-mcs...burn-jr-1110365
He's such a smart one.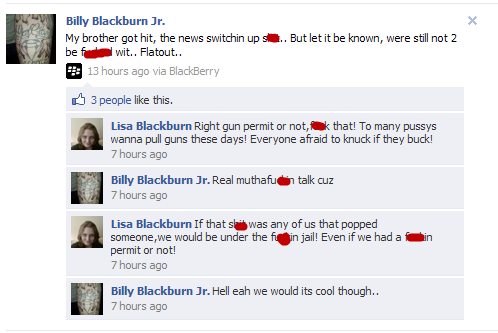 What kind of ammo did you use.
one was a powrball one was regular ball ammo . when i bought the box of powr ball i shot a clip thru my gun to make sure they functioned well leaving me one short just happened to be the second one.i would say the one on the right is the powrball and the one on the left is the regular ball ammo