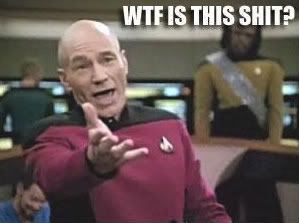 Daniel Rubin: An infuriating search at Philadelphia International Airport
At what point does an airport search step over the line?
How about when they start going through your checks, and the police call your husband, suspicious you were clearing out the bank account?
That's the complaint leveled by Kathy Parker, a 43-year-old Elkton, Md., woman, who was flying out of Philadelphia International Airport on Aug. 8.
She says she was heading to Charlotte, N.C., for work that Sunday night - she's a business support manager for a large bank - and was selected for a more in-depth search after she passed through the metal detectors at Gate B around 5:15 p.m.
A female Transportation Security Administration officer wanded her and patted her down, she says. Then she was walked over to where other TSA officers were searching her bags.
"Everything in my purse was out, including my wallet and my checkbook. I had two prescriptions in there. One was diet pills. This was embarrassing. A TSA officer said, 'Hey, I've always been curious about these. Do they work?'
"I was just so taken aback, I said, 'Yeah.' "
What happened next, she says, was more than embarrassing. It was infuriating.
That same screener started emptying her wallet. "He was taking out the receipts and looking at them," she said.
"I understand that TSA is tasked with strengthening national security but [it] surely does not need to know what I purchased at Kohl's or Wal-Mart," she wrote in her complaint, which she sent me last week.
She says she asked what he was looking for and he replied, "Razor blades." She wondered, "Wouldn't that have shown up on the metal detector?"
In a side pocket she had tucked a deposit slip and seven checks made out to her and her husband, worth about $8,000. Her thought: "Oh, my God, this is none of his business."
Two Philadelphia police officers joined at least four TSA officers who had gathered around her. After conferring with the TSA screeners, one of the Philadelphia officers told her he was there because her checks were numbered sequentially, which she says they were not.
"It's an indication you've embezzled these checks," she says the police officer told her. He also told her she appeared nervous. She hadn't before that moment, she says.
She protested when the officer started to walk away with the checks. "That's my money," she remembers saying. The officer's reply? "It's not
your
money."
At this point she told the officers that she had a good explanation for the checks, but questioned whether she had to tell them.
http://articles.philly.com/2010-08-18/news/24973352_1_tsa-police-officer-checks