Oct 1, 2004
77,939
26,773
1,323
Marklar
I've started a new hobby and thought you should know about it. Coffee roasting!
We've got a great local place to get green beans (which is what they are called before roasting). I just chose their base beans which was $30 for 5 pounds. Green coffee is CHEAP! Then I went and picked up a cheap coffee roaster off Ebay. This thing: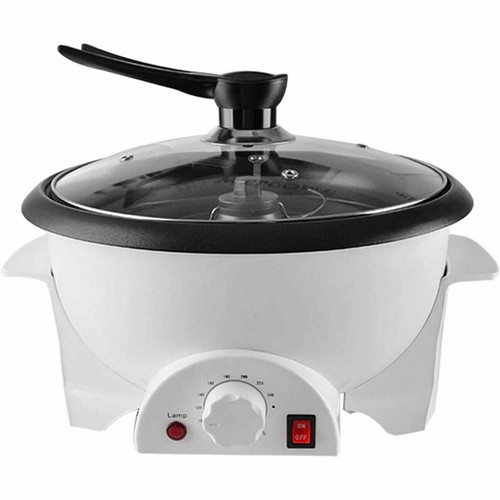 Find many great new & used options and get the best deals for 110V Electric Coffee Roaster Coffee Bean Roasting Baking Machine for Home Use US at the best online prices at eBay! Free shipping for many products!
So far, I've found about 350g seems to be the sweet spot for roasting with this thing. The roasting is clear from perfect, but you'd expect that for $60. Coffee roasting is a rabbit hole and some of the elite home roasters will run you >$1000. I figured I'd try it out and if I liked it, I could dive down deeper into it.
Anyway, after about 20-30 minutes, and then a 24 hour rest on a sheet pan,
@APRIL
and I have some of the freshest coffee possible! I'm still a troglodyte and don't really 'get' all the weird flavors that aficionado attribute to coffee like bubble gum, stone fruit, etc. But it tastes good, and that's good enough for me!
Result:
Now post pics of your hobbies.