Feb 8, 2015
11,922
18,677
113
Marklar
@Ledboots
sooooooo landscaping 2 wks ago. loaded up the back of a flatbed with branches and while sliding them off the back - totally, full pushing my upper body/arms with my legs - nailed my shin on the tow hitch sticking out of the back of the truck. Full on, foot-swinging, hit. I was in jeans and totally figured there's be a huge slice but no. bruised. It's been 2 wks the bruise is still swollen & warm to the touch. I've got about as much time needed to dedicate to this as this post, but will seek a dr apt if you say 2wks + still warm and swollen = bad.
*I can walk fine. running - meh, I feel it a little.
his right foot - first step, not the kick - is the speed I hit it.
like this, but without the ball.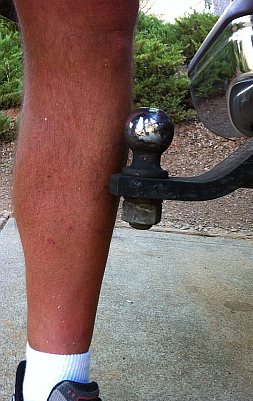 I just saw this, slacking off my Useless Nurse duties again
How is it now?