Ok Dave. I'll give you a complete run down
hi2u
of all the place I think you should visit if you go to Sydney, Australia. I have to break this up by cities, because it would just be waaaaay too much info all at once. Hope this helps.
First off, you will be landing in Sydney at the
Kingsford Smith
international terminal. The line up for passport checks will seem overwhelming, but the line should move quicker than you'd expect. After you've been approved, you will collect your bags and move on to the Customs checkpoint. DECLARE ALL FOOD! Custom in Australia don't fuck around, they are some real anal fuckers, if you know what I mean. Once you're out of the airport, you will probably have an hour drive by taxi to where you book your hotel. There's nothing nearer the airport that's at all interesting. You're best off finding a hotel in the city, or one of the surrounding towns/suburbs. I would suggest Potts Point if you want to stay right in the city, and don't mind dropping some cash for accommodation. If you want to be a little more conservative, then I would suggest Strathfield or Homebush (Site of the 2000 Olympics). Just make sure you are within walking distance to a train line as the train transportation there is pretty good. Alternatively, you could make sure you're accommodation is near the Parramatta River, as you could then catch a ferry all the way up the river, out into the harbour, and then right up to the city's CBD.
What to see in Sydney:
The Sydney Opera House
The Sydney Harbour Bridge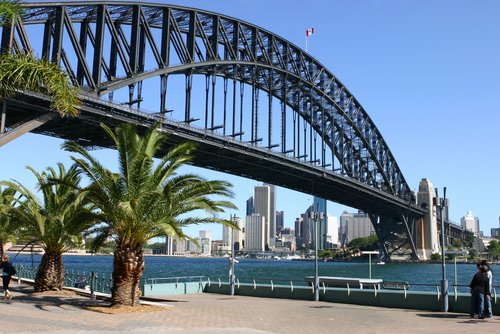 The Queen Victoria Building
Oxford Street
Bondi Beach
<--- Our version of the US Baywatch (Surf Lifesavers)
Sydney Tower (aka Centerpoint Tower)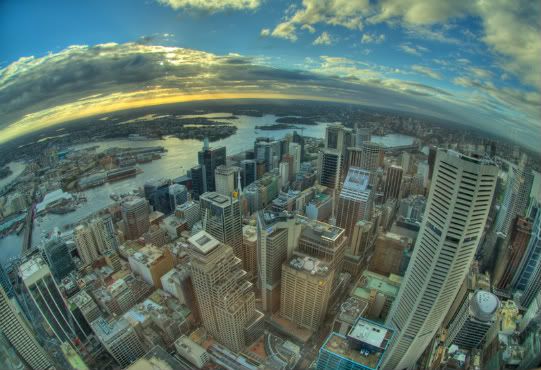 The Royal Botanical Gardens
Toronga Zoo
Darling Harbour